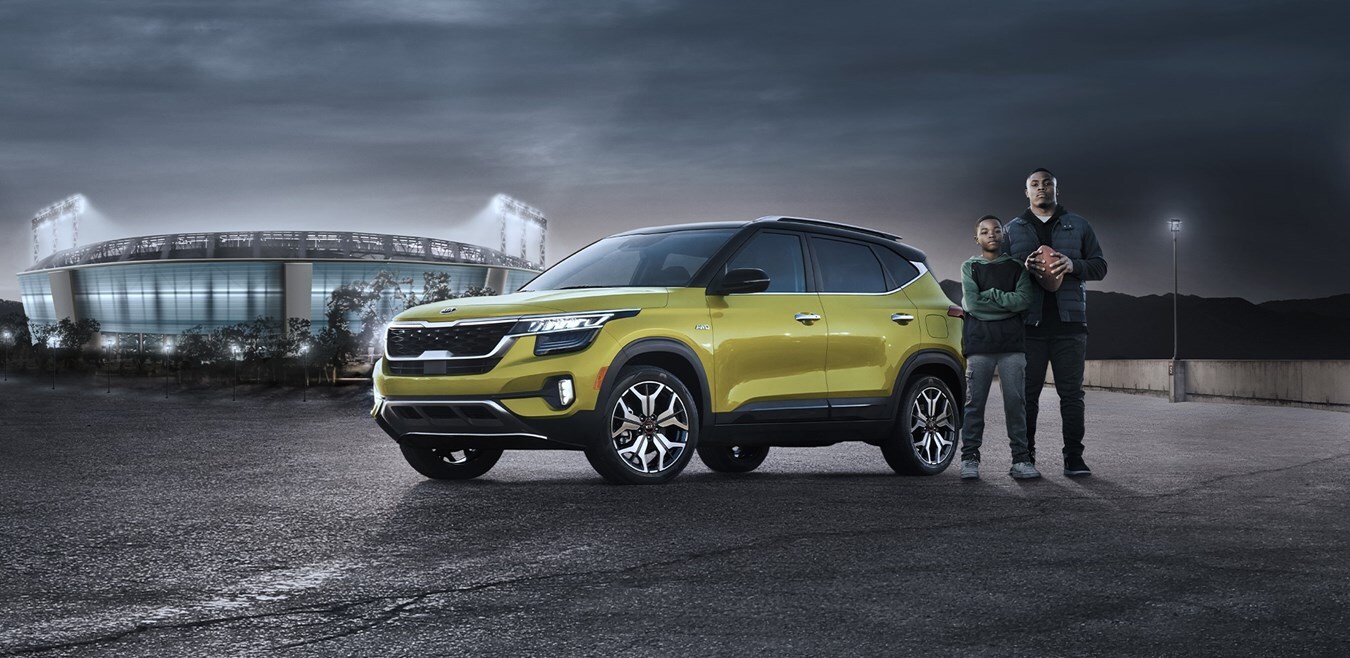 Last year, Kia introduced the Give It Everything campaign during a Big Game commercial featuring the 2020 Kia Telluride & The Great Unknowns Scholarship. This year's Give It Everything ad is a bit different since it shines a light on youth homelessness and uses Josh Jacobs to send a powerful message.
In case you don't know, Josh Jacobs is a running back was drafted in the 1st round this past season for the Las Vegas Raiders after being a crucial part of the Alabama Crimson Tide while playing college football. And he was also homeless during his younger days growing up in Tulsa, Oklahoma.
In the 2020 Big Game ad, Jacobs drives his younger self around the streets of his hometown in the all-new 2021 Kia Seltos while giving him a motivational pep talk of inspiration & to overcome the adversity of youth homelessness on the football field. And he did just that by becoming a 1st-round draft pick.
Watch the Kia 2020 Big Game Commercial
And our brand is proud to donate $1,000 for every yard gained during the Big Game to Covenant House, Positive Tomorrows & StandUp For Kids as part of the Yards Against Homelessness initiative. These are 3 charity partners who are dedicated to transforming the lives of young people in need and ending the issue of youth homelessness.
How can you help our homeless youth? All you need to do is text HOME to 41444 from now through Sunday February 16th to get a donation link and then you can contribute what you want to this cause to help the more than 4.2 million children struggle with homelessness in the United States.
You can contact Dutchess Kia to learn more about the Yards Against Homelessness initiative and/or the all-new 2021 Kia Seltos!