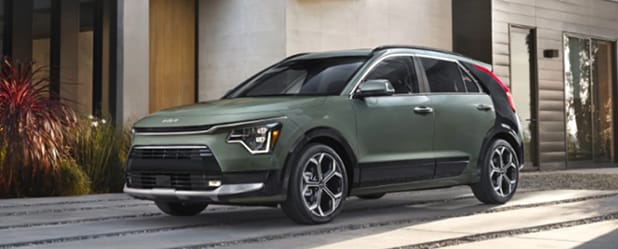 The New York Auto show announced a
fully redesigned Kia Niro
earlier this year. The design of the 2023 Niro exceeds eco-friendly Arlington, NY, car buyers' expectations.
There are not just one but three Niro vehicles. The models include a hybrid electric (HEV), plug-in hybrid (PHEV), and an all-electric (EV). Each is sustainable, extremely efficient, and entertaining.
Although not here yet, the all-new second-generation Kia Niro is debuting this fall. Our dealership at Dutchess Kia is waiting in anticipation of its arrival. We look forward to selling the new Niro to Newburgh, NY, drivers and surrounding areas.
Contact us
about the
only vehicle on the market that offers three different electrified options.

2023 Kia Niro: Completely Redesigned
There are three powertrains for you to choose from, they are:
Niro HEV hybrid
Niro PHEV plug-in hybrid
Niro EV
The new lineup includes a front-wheel-drive to keep the driver in control during unfavorable weather conditions. Also is a standard 6-speed dual-clutch automatic transmission HEV and PHEV with fresh, distinctive features.
There is a new introduction to the Green Zone Drive Mode that accompanies the Sport and Eco drive modes. The Green Zone Drive Mode switches the Niro HEV and PHEV drive modes into EV for residential zones. Navigation Cues learns your route home or to the office and routes the navigation system.
The Niro comes equipped with Intelligent Regenerative Braking. The brake system allows for recovery for optimal driving abilities. Your Niro system calculates the amount of renewal it needs through radar and road gradient.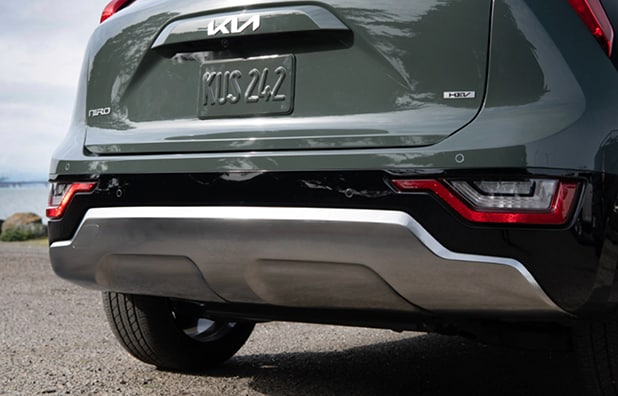 2023 Kia Niro: New Exterior
The exterior Niro is redesigned using the 'Opposites United philosophy. The five design principles that make for the exterior look are; 'Bold for Nature,' 'Joy for Reason,' 'Power to Progress,' 'Technology for Life,' and 'Tension for Serenity.' These key factors inspire nature for aerodynamic advancement.
Imagine a blend of sophistication and adventure infused into every curve and angle. The Niro embodies a remarkable
drag co-efficiency
from the ground up. A new cohesive design from the
Kia signature grille to new LED taillights.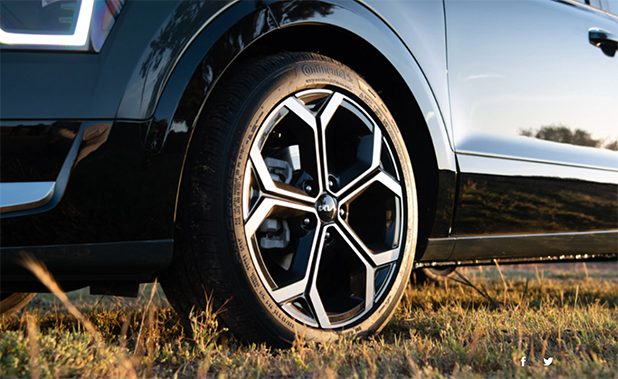 Here are some of the other new exterior features for the 2023 Kia Niro:
Lifeline-shaped rear reflector
Hardy skid plate accents
Lower bumper
Black door cladding
Wheel arches
Steel Grey or Black exterior trim (Based on body color)
Aero Bladeprofile
More airflow underneath the D-pillar
Varying shades for the Aero Blade
Optional 18-inch alloy wheels
And More!

Kia Niro New Dimensions
Although the Niro EV and Niro PHEV dispense a small carbon footprint, that doesn't mean it needs to be compact. Therefore, there is an increase in the wheelbase to 107.1 inches with a length increase of 174 inches. The ground clearance is up by 6.3 inches giving the Niro more room inside and out. The passenger cabin has eight more cubic feet than the Tesla Model 3. From suburbia to urban life, the Niro handles your commute in style.
Families love the cargo capacity, and why wouldn't they? Behind the rear seats, there are 22.8 cubic feet, a 50% cargo increase than the Tesla Model 3. The Niro EV, or PHEV, is a future-sighted vehicle.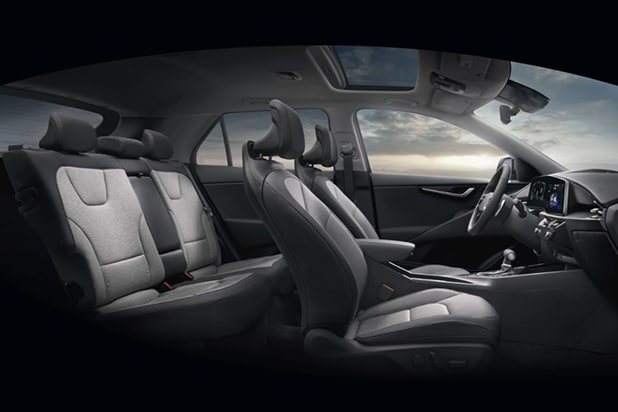 Kia Niro New Interior Design
The 2023 Kia Niro hybrid and EV have a state-of-the-art interior. Every element is layered in premium materials and textures. The Niro is also eco-friendly on the road and in its interior, with animal-free fabrics and textiles. Here are some of the new interior features of the 2023 Kia Niro:
Upscale interior materials
Recycled wallpaper with 56% reused PET fibers
Slim modern seating
Contained coat hangers
BTX-free paint on the door panels
A curved off-centered dashboard
Dual 10.25-inch screens
Active Sound Design
Standard USB ports throughout the cabin
Available panoramic
Optional eight-speaker Harman/Kardon sound system
Optional front memory, heating, and ventilation seats
And More!
Beacon, NY SUV buyers can expect the Niro to be known as best-in-class for passenger roominess. Not to mention there is a lot of emphasis on the interior dimensions that favor passengers.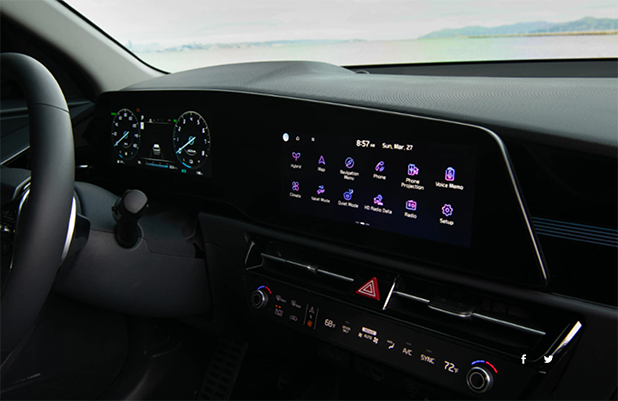 Kia Niro: New Technology and Safety
The Kia Niro offers many upscale technology and safety amenities. They are not only customizable but also class-leading. Here are the various new technology and safety features that are new for the 2023 Kia Niro:
Standard active safety equipment
Lifeline-look DRLs
Available power-folding mirrors
Available memory seats
Programmable mood lighting
Available Head-Up Display (HUD) projects directions
Optional Wireless phone charger
Wireless Apple CarPlay and Android Auto
Active safety warnings
Vehicle speed
Vehicle-to-load (V2L) onboard generator
Forward Collision Avoidance (FCA) with Pedestrian detection
Lane Keeping Assist (LKA)
Lane Following Assist (LFA)
Driver Attention Warning (DAW)
Blind Spot Collision Warning (BCW)
Rear Cross-Traffic Collision Avoidance-Assist (RCCA)
And More!
?

Get In Touch with Dutchess Kia To Learn More!
We're as excited to welcome the 2023 Kia Niro to our
new inventory
! Feel free to reach out to us with any questions you have about the
2022 Niro
or the upcoming 2023 Niro. We look forward to updating you soon. In the meantime, we are happy further serving our community with top-notch Kia vehicles